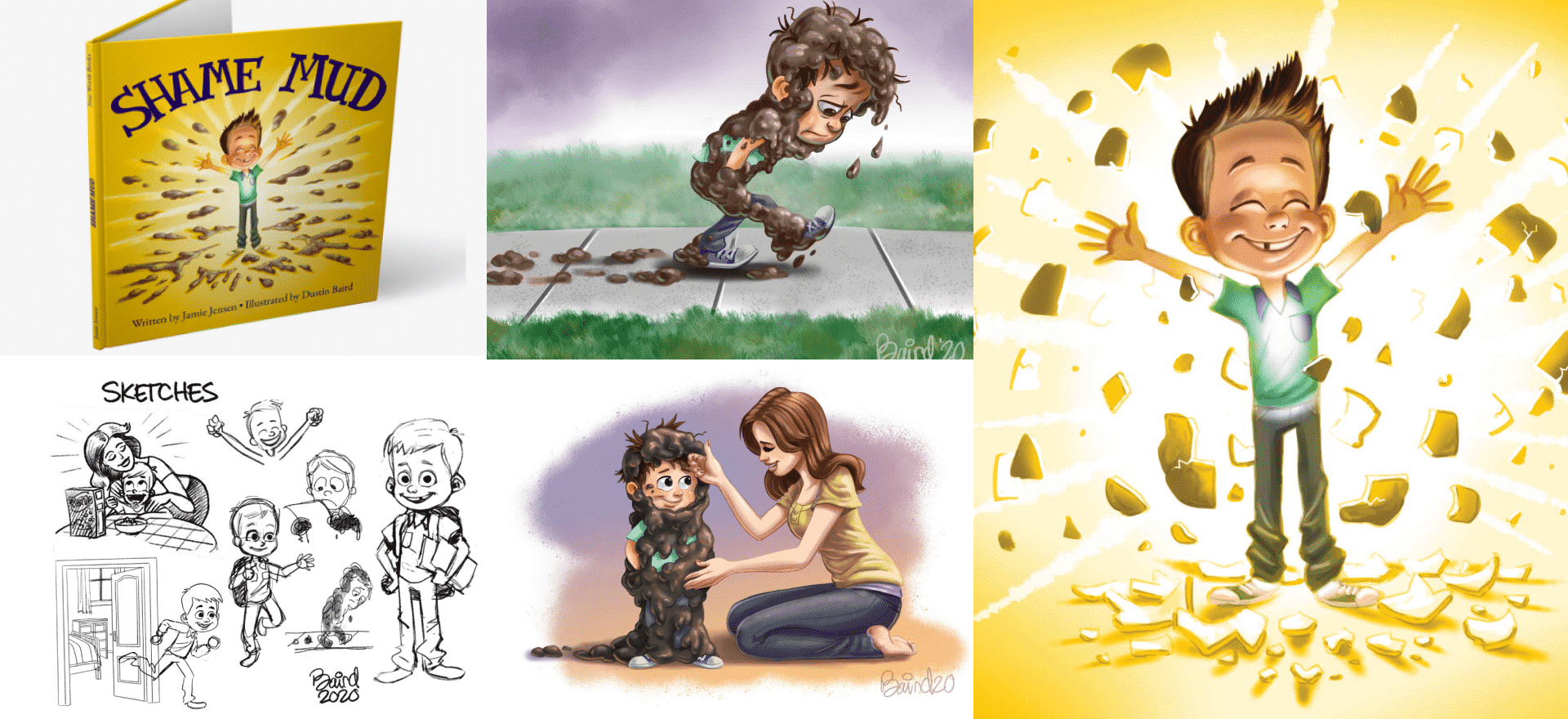 "Shame Mud" - by Jamie Jensen
As Billy goes throughout his day at school he runs into some hard obstacles; he bumps into another kid, he fails a quiz, gets left out with friends, and messes up at his baseball game. Because of all these things he gradually forgets how special and wonderful he is and gets covered in "shame mud".
The shame mud affects his body and makes his body go slower and his feelings are more sad. When he comes home, his mom notices the signs of shame mud and takes some time to sit with him in the mess.
When Billy and Mom are calm, Mom has the tools to help Billy get rid of the shame. When they replace the shame with the truth of who he really is, Billy starts to glow from the inside and his personal light dries the shame mud and it all falls off. Billy and Mom have a great discussion about how shame works and how they can be free!
The goal of "Shame Mud" is to teach kids the value of being shame resilient with therapist-approved tools. All of the tools are incorporated into the story, in verse, for an effortless discussion between trusted adult and child.
Order Now on Amazon
Published April 2021
Identity, Shame, Shame Resilience
True Worth Books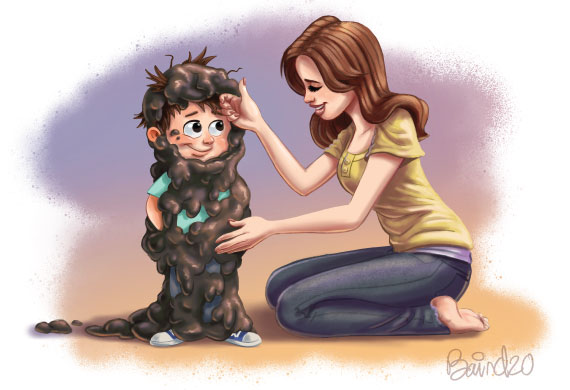 Teaching shame resilience
"Shame Mud", our first book, is about a boy named Billy who, with the help of his mother learns valuable lessons about his true worth and about how to be shame resilient. We're excited to get this book into the hands of parents, grandparents, teachers, therapists and more!
Check out a few previews of the story.
What therapists are saying about "Shame Mud":
Just lovely!!!! Really well done. A much needed resource. May it be read over and over by many people.
Shame is such a vulnerable and important emotion that catches us all off guard at one time or another. Jamie has perfectly captured the essence of shame in this book in a way that kids of all ages and even adults can understand and relate to in a very personal way. This book is a valuable tool that will benefit parents and children alike.
Shame is so incredibly devastating. Once we start believing the false narratives that our shame inspires, it doesn't take much to believe that we are "the problem" in our lives. Jamie has done a brilliant job at taking something as complex as shame making it more understandable, more tangible. Between her storytelling and her obvious gift for connecting such complex dots in simple and enjoyable ways, she has created a tremendous resource, which can be used just as easily within a clinical setting as a family setting. I look forward to recommending this to my own clients as they manage their journey of struggle and understanding.
Free Coloring Pages!
Sign up for our monthly newsletter and instantly receive two free coloring pages from our first book "Shame Mud" to help kids process shame creatively.
Subscribe